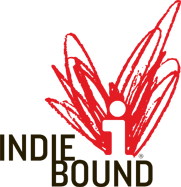 "So compelling it gave me goosebumps from the very first lines" Isabel Allende
Powell's Blog Essay
​
Medicine
​
​
​
Past Events
​
​
​
273 Congress Street, Portland, Maine 04101
The Indie Alley
69 Bolinas Road Fairfax, CA
​
Books Downtown Berkeley
Lyrics and Dirges
​
Alameda Author Series
Alameda Free Library, Stafford Room, Alameda, CA
​
695 E Colorado Blvd, Pasadena
​
​
​
November 7 @ 7:00
​
​
​
​
​
​
​
​
​
​
​
​
​
​
​
​
​
Click photo to order book
The awe inspiring Isabel Allende introducing me at Book Passage
​
"In a world clamoring for diverse voices and characters in whom readers can see themselves, as well as learning about people different from themselves, Alison Hart's Mostly White is a beacon. Through the story of four generations of women, from a mixed-race Native and African American family, our eyes and hearts are opened to a world we may not know, but should."
—ANDREW WEINER, Abrams Books
"Powerful and dangerous because these women are real!"
​
Jerry Thompson co-editor of Oakland Noir and Berkeley Noir
"The trickle-down effect of genocidal practices (and) values; many of you have forgotten but our souls bear the costs of your purposely lost memories...and here are some of those soul stories...read and weep for all of us...Thank you Alison for remembering the ancestors."
Abby Abinanti,
Yoruk, Chief Judge of the Yoruk Tribal Court.
"Alison Hart has written a great American epic, which should be read and discussed for many generations to come."
​
—LUCILLE LANG DAY,
Author of Married at Fourteen: A True Story and Becoming an Ancestor
"There is a genius of the heart, as well as the mind, and this book gives profound evidence that the author possesses both in abundance . . . Ms. Hart is not only keeping the faith, but she is passing it on to anyone who shares the epic heart-rending and soul-lifting experience of this book . . . a stunning achievement."
​
—ROBERTA LEE TENNANT, Falcon Books